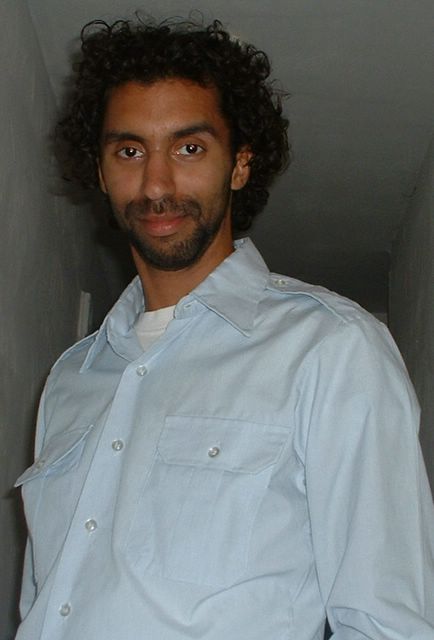 (me back in 2005 --picture courtesy of my daughter)
(this is me now.... picture courtesy of my damn self.. of the Tea Leaf Village Ninjas)
Born Day Entry
Thanks to Afeni aka A+, I have always done an entry on my born day. Here are the last two (
here
and
here
) I did in this fashion. So here we go:
The things I have learned in my 34 years of existence on this planet so called Earth:
1.Love is hard work – like all good things, love takes hard work to maintain. Many of us feel that once we meet that right person, everything will fall in place. WRONG. I am not suggesting that the hard work is not rewarding. Now I understand why gardeners are so meticulous in their work. They get to enjoy the fruits of their labor and it feels damn good. This past year, after reading Miquel Alcarin's book of the same name in '04, I have used this quote in the opening of almost every born day, anniversary, and celebration speech I have given. Yet it is so true and cannot be emphasized enough.
2.Knowledge is infinite – I learn something new almost every hour of every given day. Someone once told me "What you know can be put into a book, what you don't know can be put into a library..." Or like I always say "Sou mestre que aprende; sou disciplo que de liciao" (I am a teacher who learns: I am a student who teaches).
3.Let nature takes its course – this is something I followed pretty much most of my adult life. When I was a youngblood, I went totally against this much to my detriment. As I became a dad at age 21, I realized sometimes you have to go with the flow. The universe works that way. I mean, we all control our destiny and we make our own decisions, but once we do we have to live with those choices and let things work out (or not). Don't force it.
4.Tomorrow is just not promised – At the tender age of 12, I came into the harsh understanding of my mortality. It was scary for me. Looking back, I realized I had to. My transition is inevitable. It is actually something I look forward to. Not because I have a deathwish but it is because it is a transition that I must begin eventually. It is something no one has returned to explain. Don't get me wrong, I don't sit and think about it all day and night. Yet I have the understanding that I have to live each day to the fullest. I must not leave any stone unturned. This is why I work furiously to uplift people in my community. It is why I try to teach my babies everything I know and learn. This is why I love my wife to no end. It is why I worship my mother. I am thankful for each sunrise I witness. The present is truly a gift.
5.Beauty is skin deep – I should also say that book sense is skin deep as well. Appearances can be so deceiving. I relearn this lesson at least once a month. Yet I still fall for the okey-doke.
Well I will be 34 years young in a few hours. Thank you all for riding on this roller coaster of life with me. Let's rock another year. Tank you mom for giving birth to me. Mi mama eres las primera diosa que yo conocia....